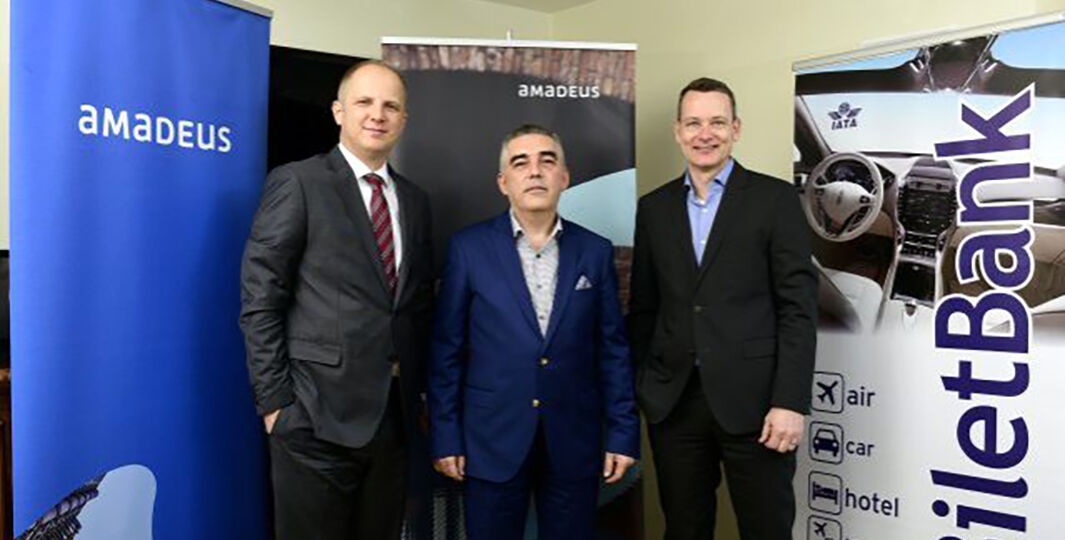 Amadeus' Turkey office renewed its agreement with PE-TUR, for which it has been providing travel solutions since 1994, for a period of 4 years.
PE-TUR has been operating for 35 years to develop products that meet the needs of the tourism industry. PE-TUR provides services to its customers in international consolidator services such as flight tickets, hotels, and other tourism products. With this renewed and expanded agreement, PE-TUR will offer advanced technology solutions to its customers by using the newest solutions of Amadeus.
Amadeus Content Inn Integration to the PE-TUR System is Completed
Within the framework of the renewed agreement, PE-TUR will provide Amadeus Content Inn integrated services. With the Content Inn application developed by Amadeus, PE-TUR will have access to more than 285,000 hotels in 240 countries with more than 40 hotel providers and will be able to make individual and group reservations with agency payments by issuing vouchers for its customers.
With Amadeus Content Inn, PE-TUR will have the opportunity to work with a single representative to reach all hotel providers with a single financial guarantee and offer its passengers the price they want with the monthly credit option and mark-up function.
Lutz Vorneweg, Amadeus Central, Eastern, and Southern Europe Director, said, "I am happy to sign this new agreement with which we will further our 20-year cooperation with PE-TUR. With its expanded agreement content, PE-TUR will benefit more from the advanced travel and tourism technologies offered by Amadeus from now on. I hope our cooperation will continue for many more years."
Mustafa Oğuz Akdeniz, Chairman of the Board of PE-TUR, stated: "As PE-TUR, we have been operating since 1982 to provide innovative solutions for the needs of our customers and suppliers. I am happy to take our long-standing cooperation with Amadeus Information Technologies Group to a new dimension."