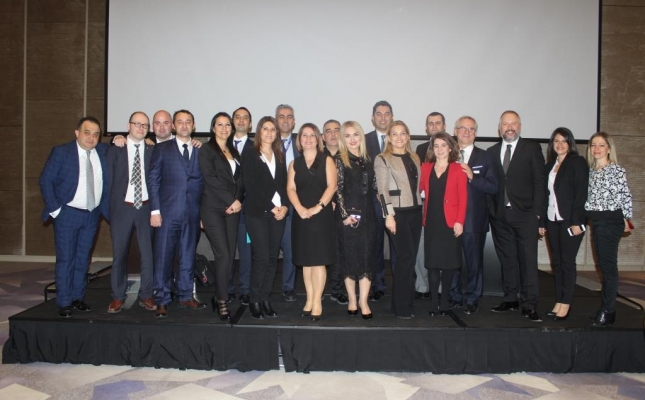 BiletBank, together with one of its most important partners, Qatar Airways, organized a dinner for its agencies at Raffles Hotel Istanbul on 28 January 2016. After the night started with a cocktail, the guests enjoyed the exquisite menu prepared by the Raffles Hotel kitchen.
We talked to BiletBank Deputy General Manager Lüben Levent Çalmoğlu about the night held at Raffles Hotel Istanbul on 28 January. Çalmoğlu described the purpose of the evening as presenting a meal and rewarding the best performing BiletBank agencies during 2015.
A lottery was held among the guests during the night. Plaques were presented to the top 10 BiletBank agencies selling in Turkey in the ticket section and the hotel section and to the representatives of the organizations that carry on the foreign operations of BiletBank. At the end of the draw, lucky guests won one flight ticket and hotel overnights from Qatar Airways.
Çalmoğlu mentioned that Qatar Airways has an important partner, and they decided to organize this event night together. He also conveyed his thanks to Raffles Hotel on this occasion.
Ferit Aksun, Country Manager and Southeast Europe Manager of Qatar Airways, another partner of the night, expressed his thoughts about the night as follows:
"As Qatar Airways, we have been working with our IATA agency partner PE-TUR BiletBank, which we have loved very much for many years. This event is their backbone night, and we are delighted to partner with them. Because they have a large booking and sales platform. Thanks to BiletBank, we experience the joy, advantage, synergy, and dynamics of coming together with our agents and customers, who are already our customers. Still, we do not know and do not know. That's the summary of the whole night."
The event, in which Mustafa Oğuz Akdeniz, the Founder and Owner of Akdeniz PE-TUR BiletBank, and Tarek Mourad, General Manager of Raffles Hotel Istanbul, also gave speeches, continued until late at night.